Let us take care of your website so you can focus on speaking.
Get the website you need to impress clients & book more gigs.
Everything You Need & More
We Build It, You Don't
You do what you're great at, we'll handle the website. Let us do the heavy lifting while you build your business.
Quick & Easy
Choose a design and send us your content. We'll then get to work getting your site built. Quick & easy!
Beautiful Layouts
Beautiful & functional layouts crafted with the your industry in mind. Your perception determines your reception.
Edits Included
Need content updates? No problem! We handle all updates for you; allowing you to focus on your business.
Personalized Design
Personalize your design with the colors, images, videos and content that match your brand.
Mobile Friendly
Your site will look and work great on desktops, laptops, tablets and smartphones. No zooming required.
Email Capture
Create an email list of your growing clientele with a simple email capture form.
Client Logos
Impress and gain credibility by featuring past client's logos or accreditations on your page.
Video Support
We've carefully crafted the layout of your site to feature your video in a prime location.

Gig List
List your gigs easily. Displaying your gigs promotes social proof for others looking to book … which means more gigs for you!
Testimonials
Gain social trust by showcasing text and video testimonials from past clients you've worked with.

Blog
Craft blog posts to share your knowledge and engage your audience. Be viewed as an expert in your field.
Track Key Metrics
We'll add your Google Analytics code so you can study how people are finding your website.
Web Hosting
We'll handle hosting with our reliable & fast servers. You never have to worry about hosting fees or renewals.
Use Your Domain
We'll help you connect your existing custom domain name to your new Brilliant Site.
Customer Service
We're based in the Midwest. We pride ourselves in honest, quality work. We won't leave you hangin'.
Web Experts
With over 20 years of web experience, you can trust your site is in good hands with Brilliant Site.
Security Updates
Rest easy knowing your site is always up to date with the latest security and technology available.
"I tried Wix, Weebly, and Squarespace, but I'm not a good designer … so it took me a long time to make a site look decent.
Then I tried Brilliant Site. They have been very easy to work with, and the template designs are great. My business has gone WAY UP!"
Jake Ballentine
Once you signup, we'll send you a questionnaire to gather your content, media, technical details, and your choice of design for your site.
After you've filled out the questionnaire, we will build your new site using your selected design and your content. We'll share the site with you and go through a round of revisions to get your site dialed in.
Your new site is now ready to launch.
We'll make your site live and you'll be ready to share it with the world! 🎉
When you need a hand, we've got your back.
Your website will make you look awesome. Our team of web pros will make sure it stays that way. It's like having a full-time web person on your team – without the crazy price tag.
Site goes down? We're on it.
Wanna make some updates? We've got you.
Want to integrate your e-mail list? No problem.
"I made over $100k in 1 year of speaking with no physical store or anything … just promoting and sending potential clients to the web page y'all made for me. Thank you!
Jonathan Medina
The biggest difference when using Brilliant Site instead of other"do-it-yourself" website services (Squarespace, Wix, Weebly, etc) is:
We build the site for you and handle all future edits.
Once we receive your content, we get to work building your site. We provide more than just offering templates and expecting you to build the site on your own. After launch, we handle all future updates for you. We're with you every step of the way, and beyond.
"Brilliant Site exceeded my expectations. They did great work and their customer service is second to none. If you are searching for a website developer who understands the speaking business, is affordable and delivers a great looking website, then search no more."
Our websites are proven to impress clients and land gigs.
Unlike other web design companies, we know your industry.
With our clean, modern designs; you'll make a brilliant first impression your audience won't be able to ignore.
"I tried Wix, Weebly, and WordPress, but I'm not a good designer, so it took me a long time to make a site look decent. Then I tried Brilliant Site. They have been very easy to work with, and the template designs are great.
Since signing up with Brilliant Site, my business has DOUBLED!"
"I love my new Brilliant Site! I feel confident having administrators and promoters visit my site to learn more about my motivational programs for teens. I feel safe knowing it is constantly being backed up and kept secure. I highly recommend Brilliant Site to anyone looking to take their business to the next level."
"Prior to Brilliant Site, my website was more of a brochure rather than a tool working for my business. Now my site works for me!
Within 3 months of signing up with Brilliant Site, I received a lead for a speaking contract worth $45k. The craziest part – they said they chose me because of my website! Thank you!"
With Brilliant Site, you'll finally be able to…
Personalize your design with the colors, images, videos and content that match your brand.
Share your story, passion and program details using one of our layouts designed for conversion.
Grow your email list with integrated opt-in forms (Aweber, MailChimp, ConvertKit and more!).
Showcase past clients, testimonials and accreditation. All helping you build social proof.
Capture leads and inquiries with a super simple contact form.
Display your gigs on your page with an easy-to-use Gig List.
Stay connected to your audience by creating & sharing blog posts with an easy editor.
Grow your business by focusing on what you're best at … while we take care of your site.
"Brilliant Site is incredible! I am big on customer service and they are the best in the industry when it comes to customer service. They have a friendly, prompt and professional team. They have made running and maintaining my business more convenient, simpler and overall a lot easier. Thank you!"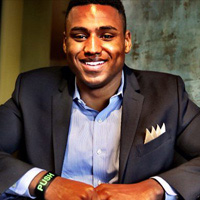 Includes
Fast, done-for-you setup
FREE Hosting
Managed Edits
Personalized Design
Mobile Friendly
Email Opt-in
Gig List
Built-In Blog
Google Analytics Setup
Strong Security
Incredible Support
"When it comes to getting gigs, a professional website can mean the difference between a phone that never rings and a steady stream of awesome, paying gigs. Brilliant Site's designs don't just look great - they're designed to sell your passion, with space to share everything clients are looking for. With their support team behind you, you can stop wasting hours on tech stuff you're not good at and put that time into growing your audience. I proudly recommend them to anyone who asks."